CYBER MONDAY Sale!
60% Off Entire Shop
30% Off Subscriptions
Dragon Stone Products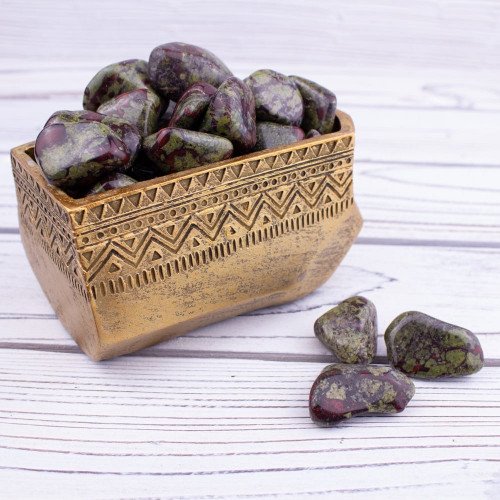 $11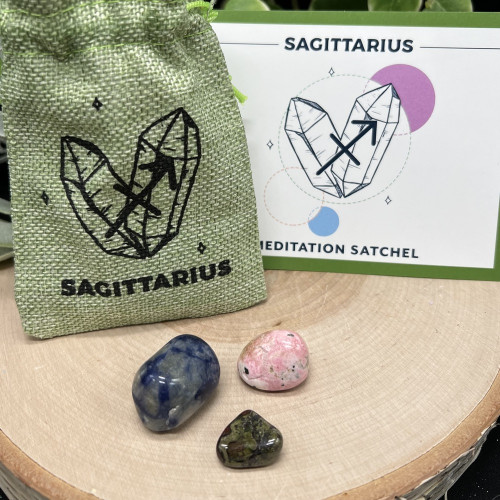 $25
View All Products
Science & Origin of Dragon Stone
Dragon Stone is a type of Epidote with red Piemontite grown throughout. Piemontite itself is a member of the Epidote family and can be found in prismatic and acicular crystal formations. Epidote is a natural magnifier of any and all energy in it's environment and attracts what you output. This combination stone is common when it is found formed in metamorphic rocks such as marble or granite. A rarer occurrence which forms Dragon Stone is when they are shaped from hydrothermal alteration which transforms sedimentary and metamorphic rocks into igneous rocks. This formation has only been found in Copper mines within South Africa, and are usually surrounding modern natural hot springs, hence the theory of their formation.
Meaning & Energy
Dragon Stone is a stone that activates and unlocks the heart. Piemontite has been known to strengthen and rejuvenate the heart and heal the emotional body. Its red rays pulsating off a chunk of Epidote enhances the rate at which the heart heals, and aids in a reconnection between the mind, heart, and soul. This important reconnection allows you to speak and feel as one being, and not just scattered feelings and disconnected emotions. Dragon Stone is one of the best stones for anyone who is strictly looking to work on themselves so that they may be better for the ones closest to them. As this stones vibrations imbue your heart with love, courage, and power, you'll notice yourself radiating that energy to others.
It's important to remember that Epidote attracts the energy that you put out. It's very much has a karma-like influence to it in the sense of "what goes around comes around". If your having a bad day and notice your energy output is very negative, we recommended putting the piece of Dragon Stone to the side until your able to take a moment out of the day and work on yourself.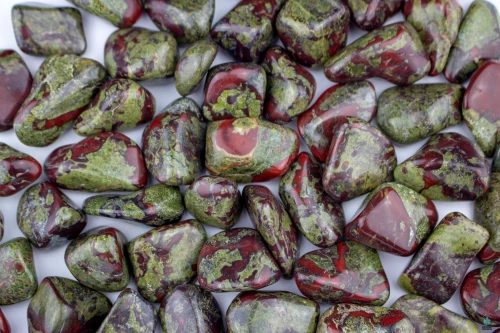 Dragon Stone is also a very powerful manifestation tool. It's a perfect stone to set your intention into daily and pushes one to achieve their goals by their energy coming directly from the heart. One will soon learn that the radiating energy from a beating heart is strong enough to assist one in achieving their wildest dreams. Dragon Stone is a constant reminder in this world that anything is possible, even this rare combination of two extremely powerful crystals
When meditating with this stone, we recommend placing it on your heart and taking deep breaths, with each breath being slower than the last. Close your eyes and picture your beating heart slowing down and opening itself up. Allow the stones red rays to fill the heart with love, passion, courage, and healing energies. Let these energies begin pumping through your body with each beat of the heart, filling every last inch of your body with new, rejuvenated energy. Doing this daily or a few times a week will have a tremendous impact on your mood, relationships, and self worth.
Crystal Pairings
When working with Dragonstone, we recommend using Rose Quartz in conjunction with it. Rose Quartz will enhance the strength of the Epidote and Piemontite's heart vibrations, and is a powerful remedy for any grief, sorrow, trauma, filled emotions. Both these stones together work towards empowering our emotional body and pushing for more positivity to radiate throughout ones aura.
Related Products
Free U.S. Shipping!
---