CYBER MONDAY Sale!
60% Off Entire Shop
30% Off Subscriptions
Blue Kyanite Products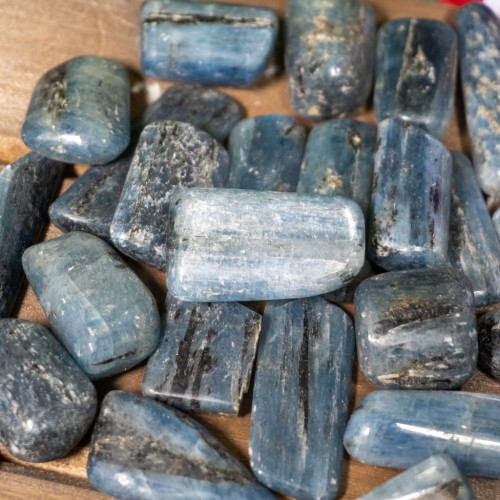 $15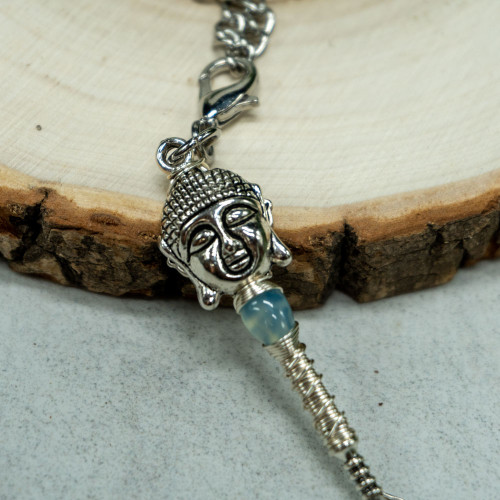 $50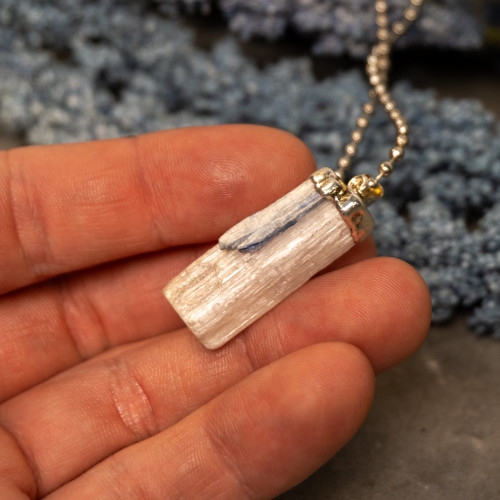 $22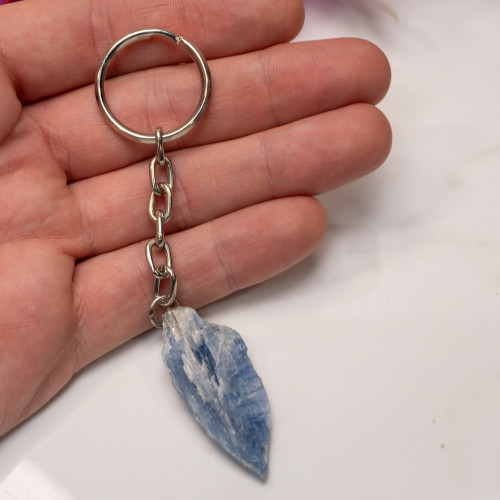 $19
View All Products
Science & Origin of Blue Kyanite
Blue Kyanite is an aluminum silicate mineral that crystallizes in the forms of elongated bladed structures, as well as fibrous and mass formations. The color can range from a very light baby blue, to a dark indigo which resembles a soft black. Blue Kyanite was first discovered in 1789 by A.G. Werner and was named after the Greek word "kuanos", meaning "blue". Blue Kyanite can be found all throughout the world, with important commercial deposits located in Brazil, Burma, Mexico, South Africa, Namibia, and Kenya.
Blue Kyanite is often found alongside Quartz which only makes this stone more powerful! Quartz is a natural enhancer and will amplify any effect that Blue Kyanite emits.
Meaning & Energy
Blue Kyanite helps one access their mind while expanding their unique psychic abilities. Your third eye and crown chakra will connect, enabling you to understand knowledge at different frequencies. The easiest way of showing off the powers of this mineral is to simply place a piece by your bedside, or even directly on your third eye before you go to sleep. As your physical body falls asleep, your mind is experiencing its own nightly journey. While you're asleep, your mind is constantly trying to decipher and understand the dreams and visionary details you are receiving. These may derive directly from our spirit guides or guardian angels and be a message from the universe. Either way, the meaning of this symbolism is prevalent now more than ever. If you find yourself in a situation of uncertainty, try looking towards your dreams for understanding the answers to all of your problems.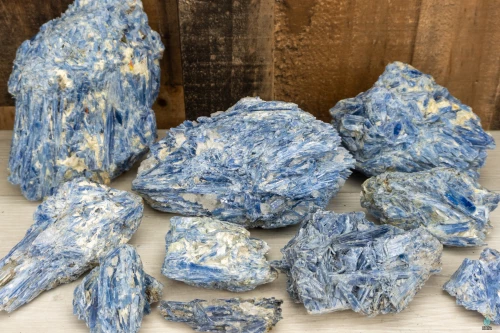 Like every other Kyanite, Blue Kyanite shares the passive ability of not needing to be cleansed. This stone does not absorb any negative energies and is a great tool for any practitioner. We recommend this crystal to any Reiki or energy healer.
Alongside dream decoding, Blue Kyanite is also very useful in practicing astral projection. It can help one attune to realms beyond our own consciousness's understanding. As it pushes one into a constant state of ascension, you will passively notice yourself not only absorbing energy but grounding it. This will only help any and all spiritual work you do here on Earth.
Related Products
Free U.S. Shipping!
---