Spirit Quartz Products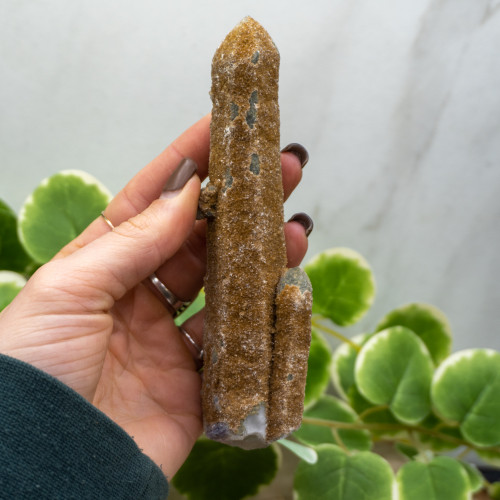 $105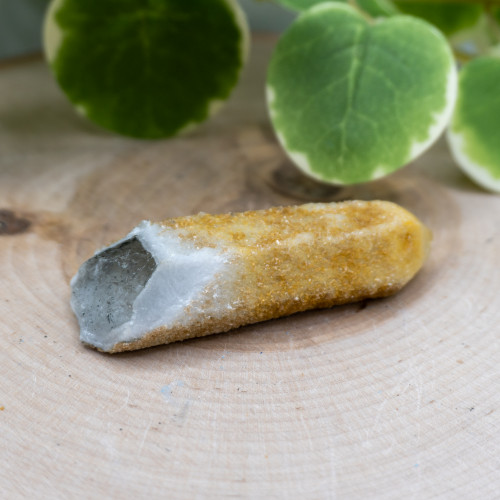 $85
View All Products
Science & Origin of Spirit Quartz
Spirit Quartz also known as Cactus Quartz or Pineapple Quartz, is a type of Quartz encrusted with a second generation of smaller crystals grown atop their face. The way to differentiate this Quartz variety from (also known as Artichoke Quartz) is by looking for the overlapping growth of crystals to face away from their main point. Oftentimes this mineral can be made up of Amethyst, Citrine, and Smoky Quartz with exotic arrays of natural pink, purple, and white being showcased. The only known locality for this crystal is in Mkobola, Nkangala District, Mpumalanga, in South Africa. This lucrative discovery has created the potential for the local villagers to profit off of this completely unique variety of Mother Earth.
Spirit Quartz combines all minor energies together to create a powerful vitality line that we can always call upon in times of need. This crystal's energy works towards grounding the physical body while also engaging and releasing your true inner spirit. Our consciousness becomes loose and capable of allowing the coexistence of multiple energy fields at once. Just imagine during a deep meditating session your physical body being rejuvenated with Mother Earths' energies while your higher self is channeling knowledge and intuition.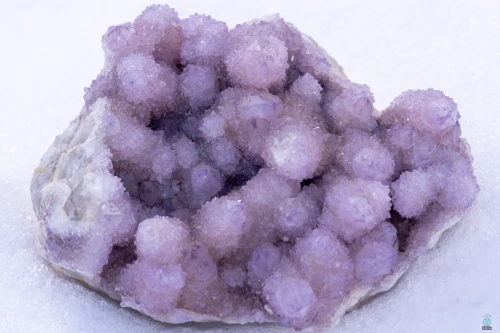 Meaning & Energy
This stone is here to push you into a growth cycle that knows no bounds. We can easily release bad vibrations when we allow ourselves to connect to Spirit Quartz and its protective energies. An etheric shield is naturally placed around your being as a defensive mechanism to help heal you during times of dire growth. There is no need to interrupt your own developmental process as this will take away the time and energy needed for yourself. The everyday monotony of society cannot affect us when we are inside this energy shell. Here, we can begin to experience love and growth on an entirely new level.
The mysteries of the spirit realm naturally intrigue us and are ever changing. Spirit Quartz helps link us to this otherworldly aspect which contains the past, present, and future all at once. Our spirit guides and guardian angels forever roam this realm freely, channeling their energy into you on a subconscious level when needed. When we tap into a crystal it allows us to access these other sub-worlds like the one mentioned above. These realms were gifted to us and it is our choice to explore them. The knowledge we will gain will be encrusted into our souls for lifetimes to come.
Related Products
Free U.S. Shipping!
---