Holiday Sale!
40% Off Entire Shop
30% Off Subscriptions
Pistachio Calcite Products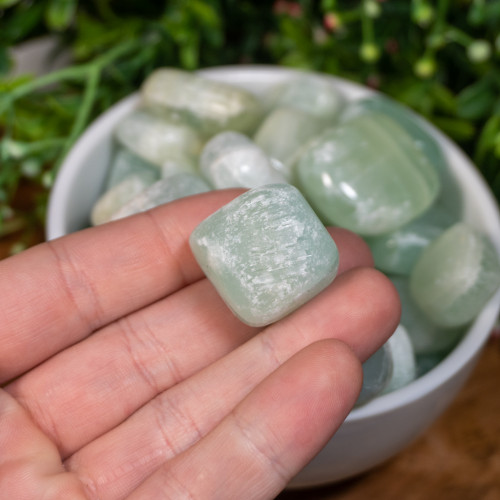 $8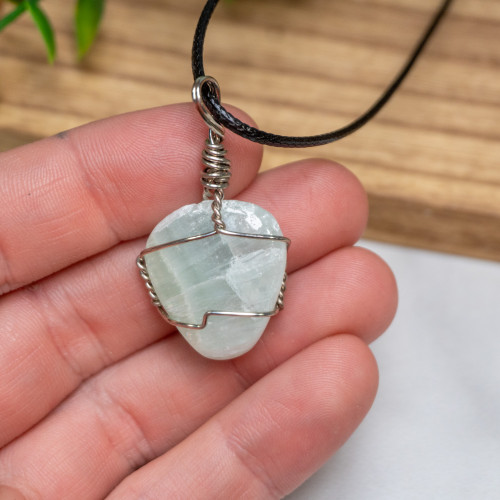 $50
View All Products
Science & Origin of Pistachio Calcite
Pistachio Calcite is a newer form of Calcite from Pakistan that crystallizes in the form of masses. This crystal can be found in a blue-green color with white undertones and striations throughout. It is extremely popular due to the banding and unique color and can commonly be found cut and polished into a variety of different shapes.
Be careful when purchasing Pistachio Calcite and make sure you are not being sold low-grade Caribbean Blue Calcite. While Caribbean Blue Calcite usually exhibits a bright blue color, low-grade varieties can look similar to Pistachio Calcite. One major difference between these stones is that Caribbean Blue Calcite contains White Aragonite while Pistachio Calcite does not. White Aragonite will be harder and much more solid in color compared to the white within Pistachio Calcite.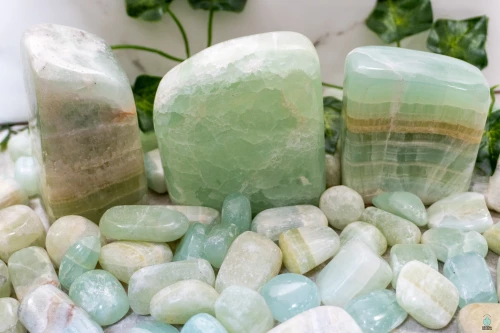 Meaning & Energy
Pistachio Calcite is a softening stone of emotion that opens up your heart and throat chakra. This stone helps soften your overall tone and release inward thoughts that have been quietly buried within. It is a powerful soothing stone and works well with its sister-mineral Strawberry Calcite which was discovered alongside Pistachio Calcite. Communicating your truest of thoughts helps you express your authentic identity. By staying true to yourself you are following the universe's path that has been laid out for you. Trust your intuition and continue moving in the direction that truly serves you in the present moment.
If you are looking to increase your confidence when speaking, try pairing Pistachio Calcite with other communicative stones such as Amazonite, Turquoise, Aquamarine, Sodalite, and Tanzanite.
Related Products
Free U.S. Shipping!
---